Besides providing construction supply and residential services, we also specialize in commercial demolition and excavation. The grain bin floors demolition project documented below is an example of specialized projects we can undertake.
Making Grain Bins Accessible
Three of the big grain bins at Richardson Pioneer Corinne's terminal needed their floors replaced. However, for our heavy equipment to access the grain bin floors, we used our bobcat and gravel to build ramps to get into the storage.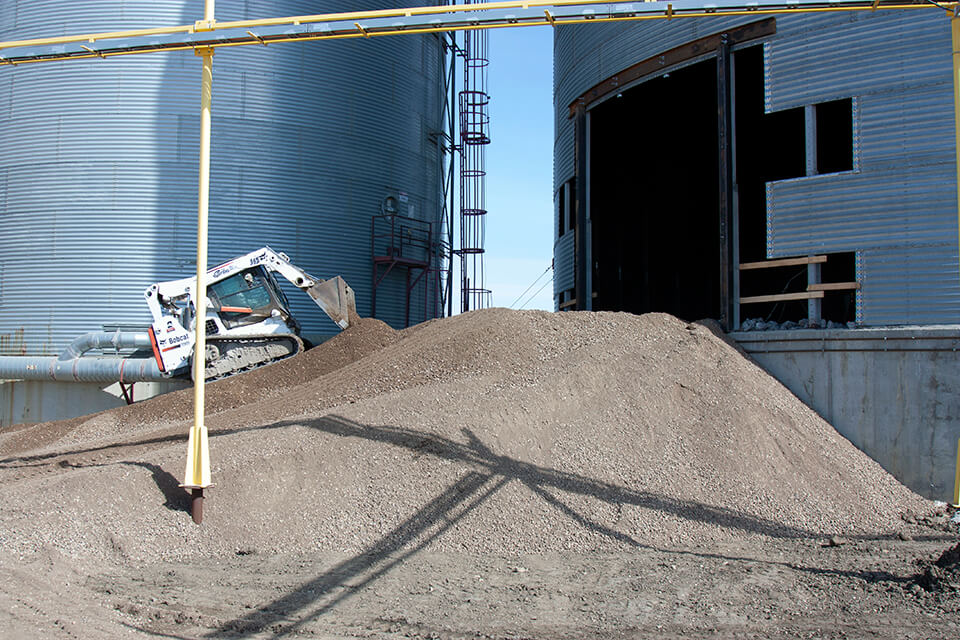 Demolishing Existing Grain Bin Floors
Once our heavy machinery can get in and out of the bins, a bobcat was used to jackhammer the existing floors. The broken-up concrete was then loaded onto the bobcat using a mini excavator. After all the debris had been removed from the storage bins, the floors were ready to be replaced.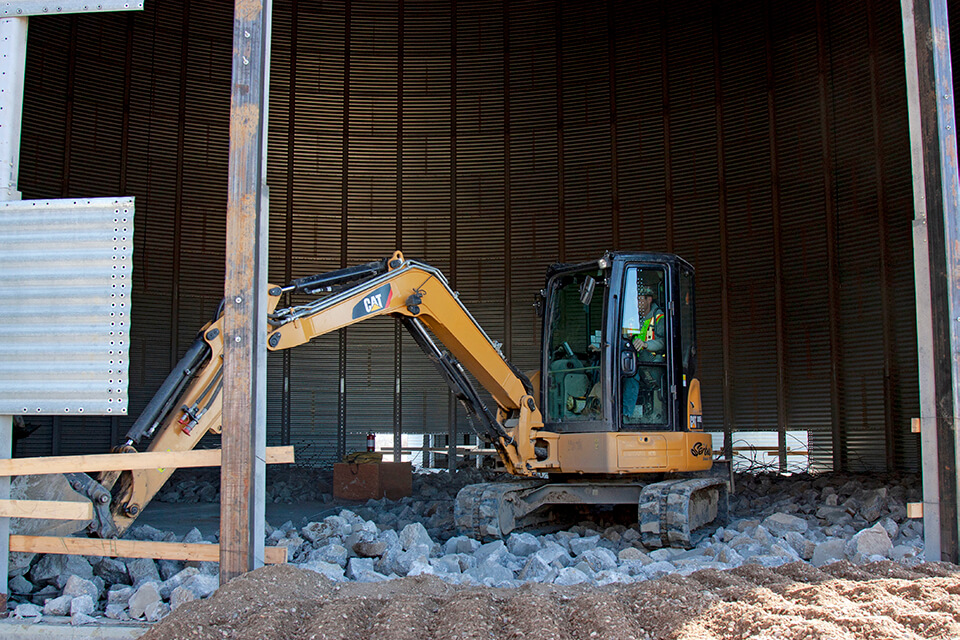 Summary
We have a wide variety of heavy equipment such as excavators and bobcats capable of tackling large commercial demolition projects. If you have a job that can use our help, such as concrete removal, we would be more than happy to help. Click the button below if you want to get in touch with us for an assessment or a quote.