Excavating in the winter certainly presents its own challenges, but it's hard to avoid considering Regina's average temperature falls below zero five months of the year. Nothing would get done or built if excavations don't take place because of it. In this article, we go over some of the difficulties of winter excavation, how to deal with them, as well as some of the benefits of breaking ground during this time of the year.
Excavating Frozen Ground in Winter
Excavating in the winter time is hard because the ground is frozen, and therefore hard to break through. In addition to that, it also puts more stress on the excavating equipment and operators. As a result, winter excavation projects often cost more and take longer to complete, but these challenges can be managed when you hire an experienced and well-equiped excavation company.
Equipment Matters
When it comes to digging into frozen ground, excavating equipment's size and attachments matter. A larger excavator will have more brute force to break through dense material than smaller ones. And there are attachments that are specifically designed to rip through frost, such as a frost ripper. This is why choosing the right excavating contractor is more crucial to project success in the winter. Not only do they need to have the resources to maintain machineries so they stay reliable in cold weather, they also need to be sizeable enough to have backup equipment and spare parts for when they do fail. Additionally, they need to be experienced with winter excavating methods. Making sure the contractor you hire meet these criteria will minimize project downtime and delay.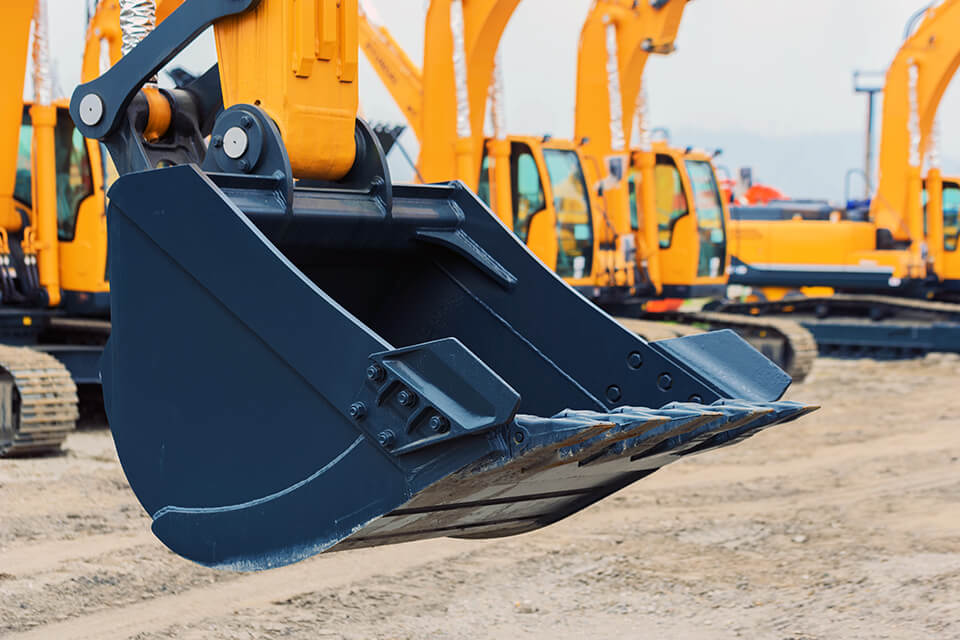 Benefits of Excavating in Winter
Aside from the challenges winter excavation brings, there are benefits, too. For one, there are usually less permit applications in the system and therefore it's easier to get an approval. And although weather could be more severe during this time of the year, snow is more manageable than rain if you have to cover and protect certain parts of your project.
And since digging is usually one of the first steps in construction, we might as well address the concern of starting a construction project in the winter. Generally speaking, contractors are more available in winter times, and they are less likely rush through your project at the cost of quality. Also, just like excavation, there are winter construction methods that can be employed such as blanketing and using curing accelerator when pouring foundations.
Summary
Excavating in the winter is definitely more difficult, but is manageable with some added benefits; the key to success is choosing the right excavation contractor. Here at Serbu, not only do we have the right equipment for working in freezing weather, we also have over 40 years of experience doing just that. So don't let our harsh Saskatchewan winter deter you from starting your excavation or construction project. If you have a project in mind and would like a quote, you can get in touch with us by clicking the button below.