An excavating company's fleet size and variety of heavy equipment are essential to taking on different kinds of jobs. This is what we are proud of at Serbu and also what sets us apart from our competitors. Below is a list of earthmoving machines that we have in our fleet and the types of work they are suitable for.
Excavating Equipment – Track Hoes & Excavators
While other machines are also capable of excavation and demolition, excavators are the most efficient at digging deep and reaching high. There are seven John Deere 210G and 245G excavators in our fleet with a mix of tracks, tires, and bucket sizes for different kinds of terrains and applications. We also have various attachments that extend the capabilities of this equipment beyond just excavating. For example,
Hydraulic Thumb – A thumb-like attachment that allows excavating equipment to pick up and hold materials that don't normally fit into a bucket, such as large rocks, concrete, branches, or small trees it suitable for material handling and demolition.
Jackhammer – Basically a giant chisel attached to a hammer, used to break up hard, solid material such as concrete and pavement.
Plate Tamper – A compactor for compacting materials such as soil but can also be used to drive sheet pilings for retaining walls.
Frost Ripper – As its name suggests, it is a claw-shaped attachment for digging through the frozen ground in winter, but can also be used to break up other dense, hard-packed materials.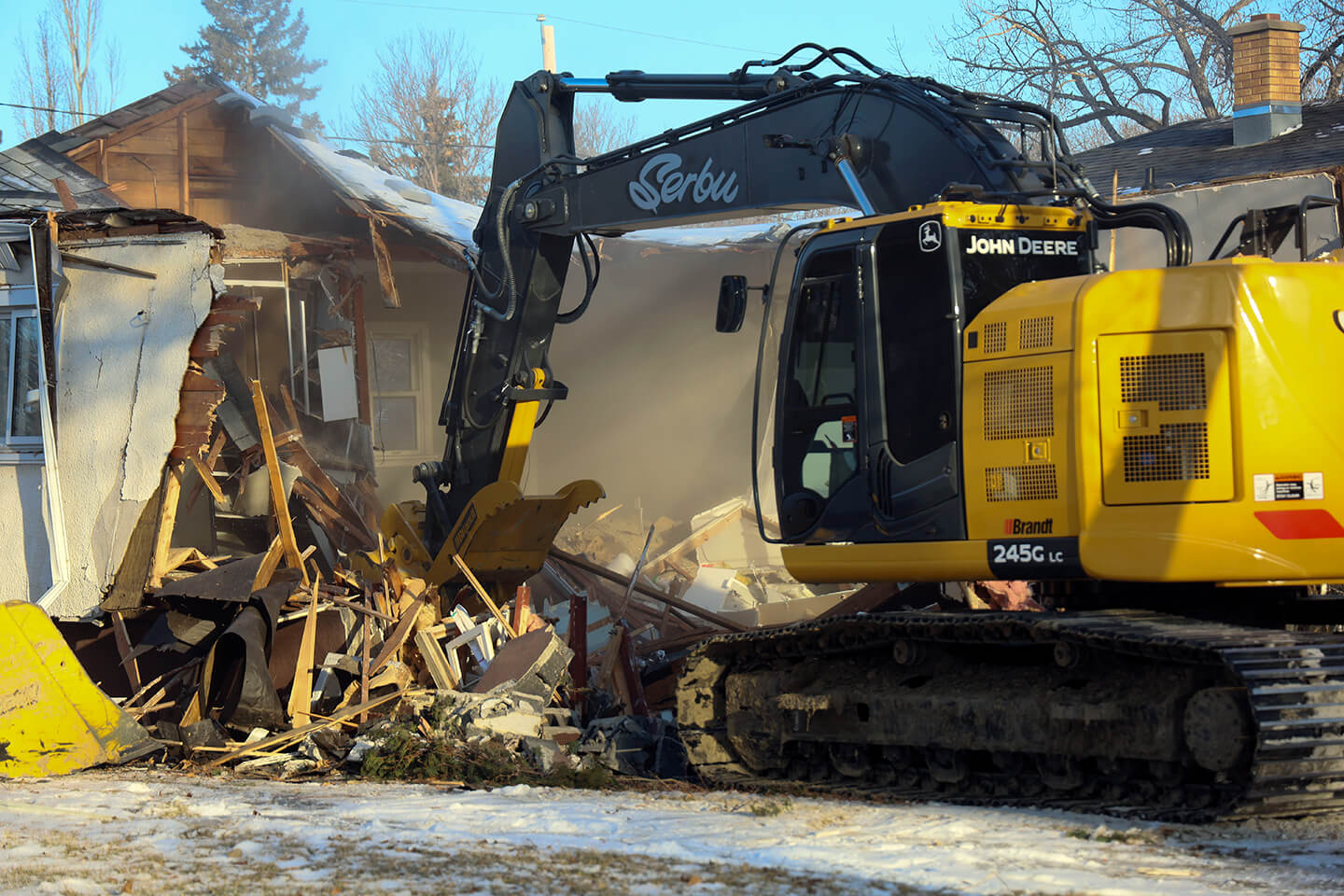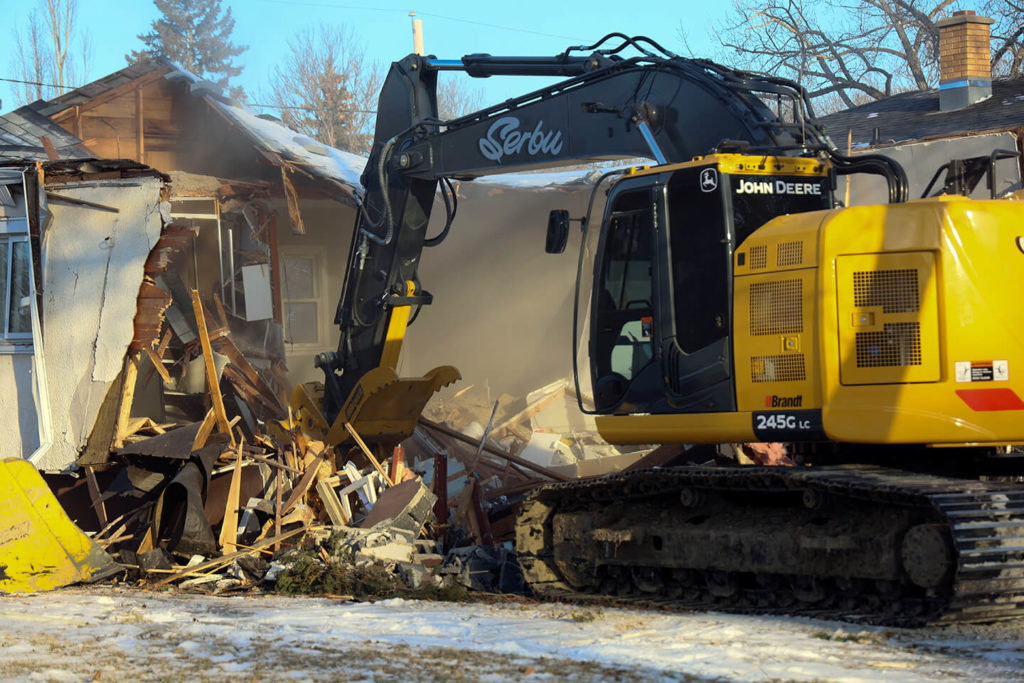 Front End Loaders (Wheel Loaders)
In addition to our excavating equipment, we also have nine front-end loaders. The biggest ones in our fleet are the two Caterpillar 980M Series. We also have three Cat 966M, three John Deere 744L, and a 724L. With a selection of bucket sizes, these wheel loaders are designed for loading materials into other heavy equipment, such as a dump truck. With a serrated edge bucket, they can also be used for snow removal. Although skid-steers are also capable of loading, they cannot load as efficiently as wheel loaders.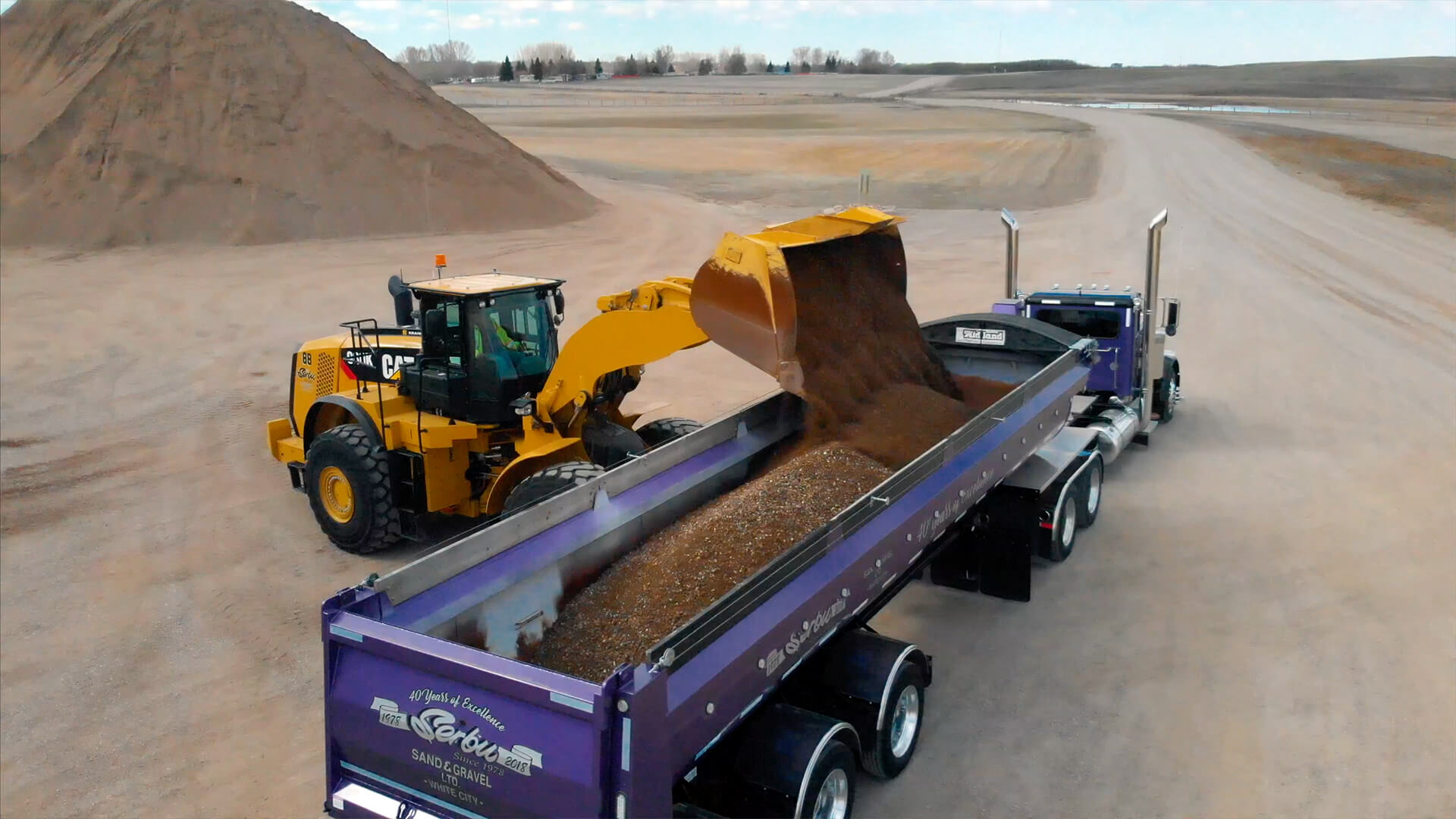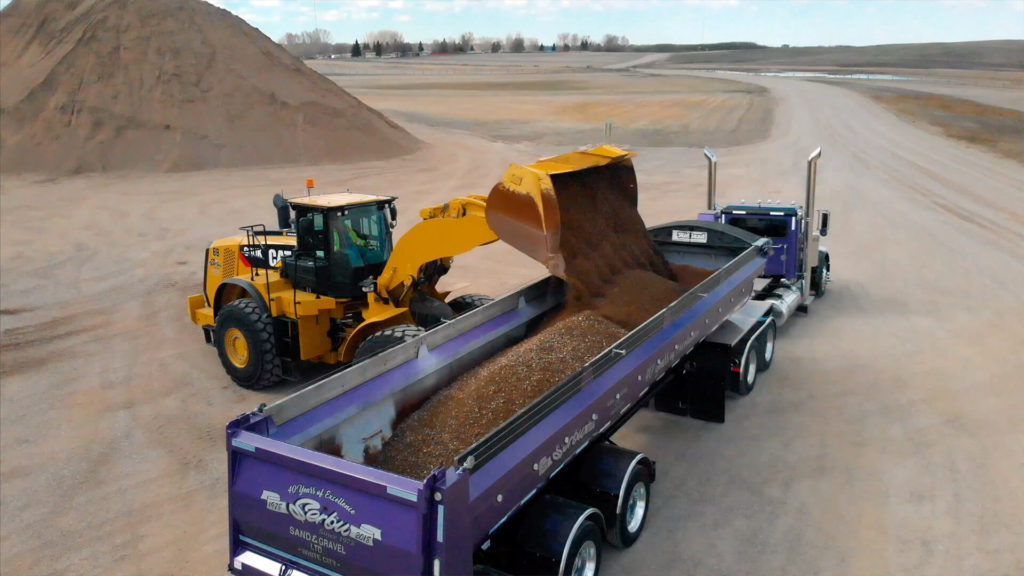 Bobcats (Skid-steers)
Skid-steers are the jacks of all trades in heavy equipment. Skid-steers can do what other larger, purpose-built machines can do with the right attachments, though not as efficiently. What they excel at is their versatility and maneuverability in tight spaces. We have 28 Bobcat skid-steers in our fleet, including S70, T110, T450, T590, T650, S650, T770, and T10 for jobs with small entries. Some of the attachments we have include:
Hydraulic Breaker – A jackhammer attached to a skid-steer that can be used to break up concrete, rocks, and pavement.
Broom – A powerful rotating broom for sweeping away debris such as leaves, dirt, and even snow from driveways, sidewalks, and parking lots.
Auger – A drilling device powerful enough to break through rocks, roots, and frost line with plumb-line accuracy; perfect for drilling holes for posts, poles, and trees.
Grapple – Similar to a hydraulic thumb for excavating equipment, a grapple allows a skid loader to grab and hold onto materials without driving its teeth into the ground. In addition to material handling, it can also be used for demolition.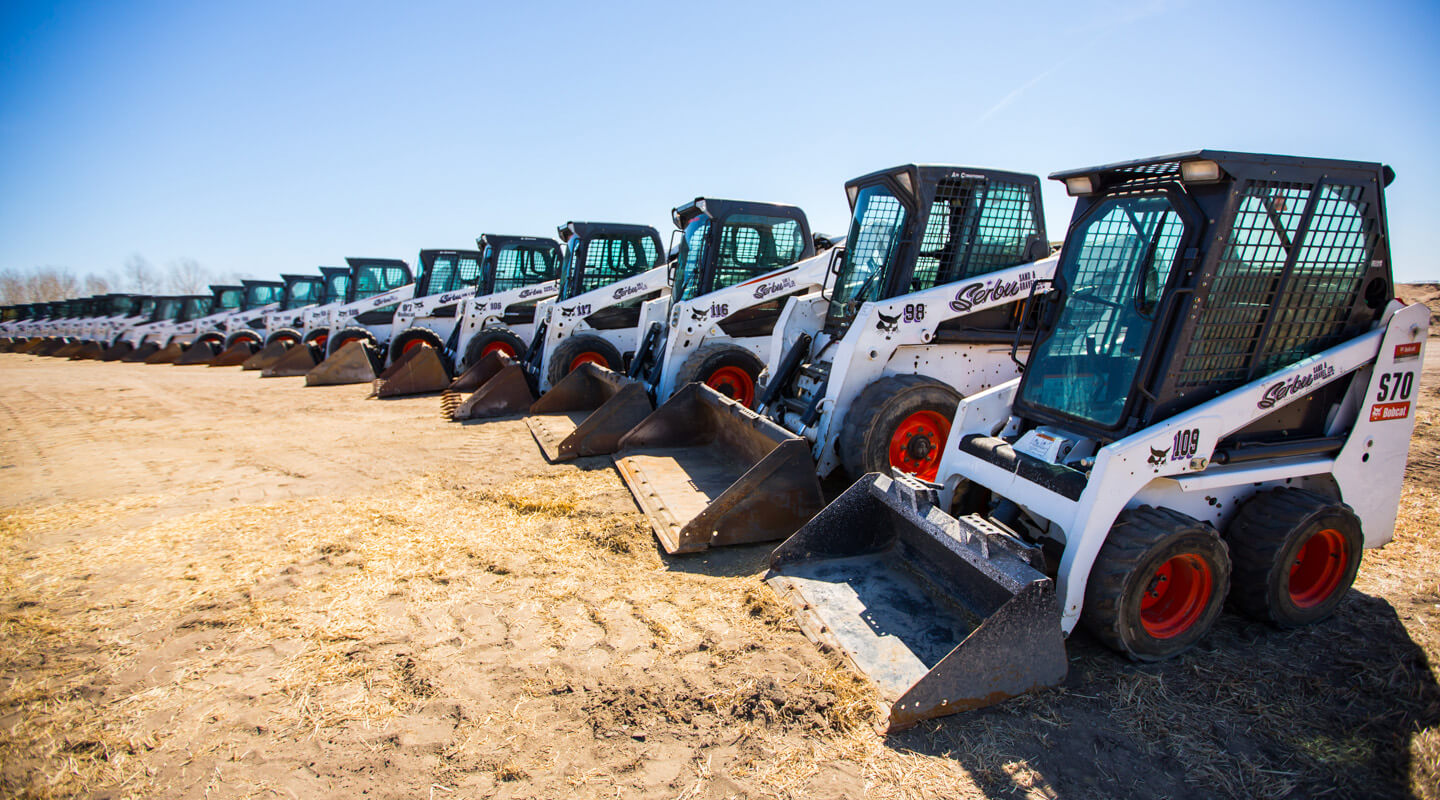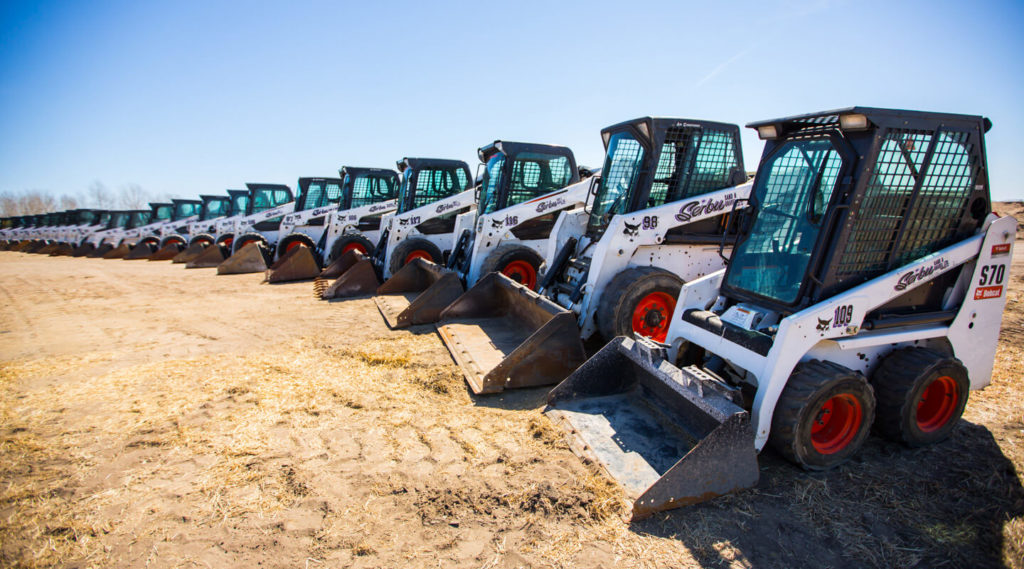 Dozers (Bulldozers)
Our Caterpillar D8T bulldozers equipped with a 14-foot blade can be used to push a large amount of materials such as soil and demolition debris. It is also capable of spreading materials and rough grading. On the back of the dozer is a claw-like device called the ripper used for breaking and loosening the surface into smaller rubble. These two tools combined make bulldozer very efficient at land clearing.
Motor Graders
We also have a John Deere 770G and a Volvo G730 motor graders in our fleet. While rough grading is possible with other excavating equipment, finish grading requires a higher level of precision, and this is where a motor grader comes in. In the winter, graders become efficient snow removal machines with attachments such as snow gates and frost rippers.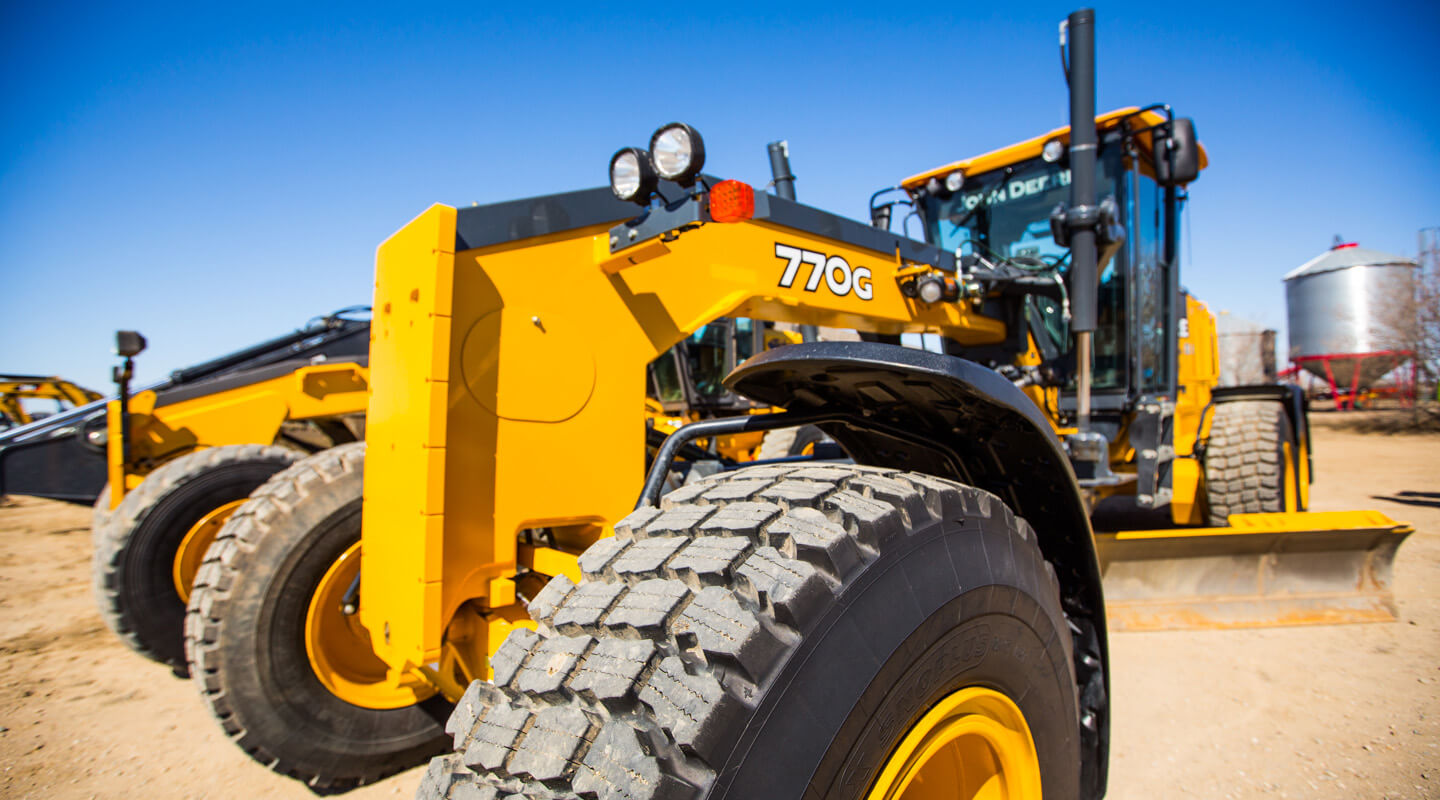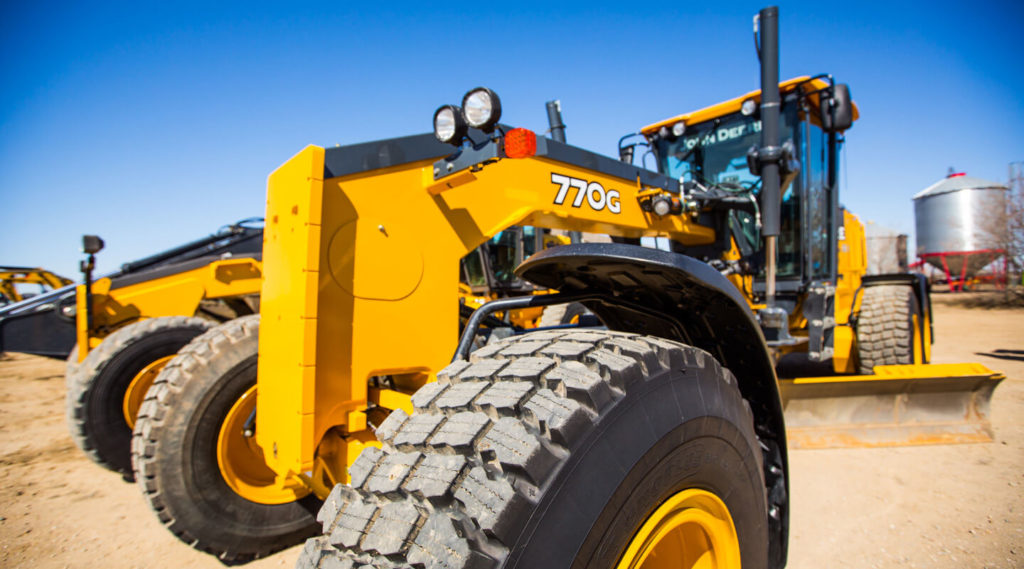 Packers (Rollers)
For compacting materials, we have Caterpillar Soil Compactors with smooth drums and walk-behind padfoot rollers for smaller jobs.
Truck Fleet
Our truck fleet consists of 22 tandem trucks, 12 end dumps, four pups, three quad trailers, and two belly dumps. For transporting water, we have a 2,000 gallon tandem and a 500-gallon one-ton truck.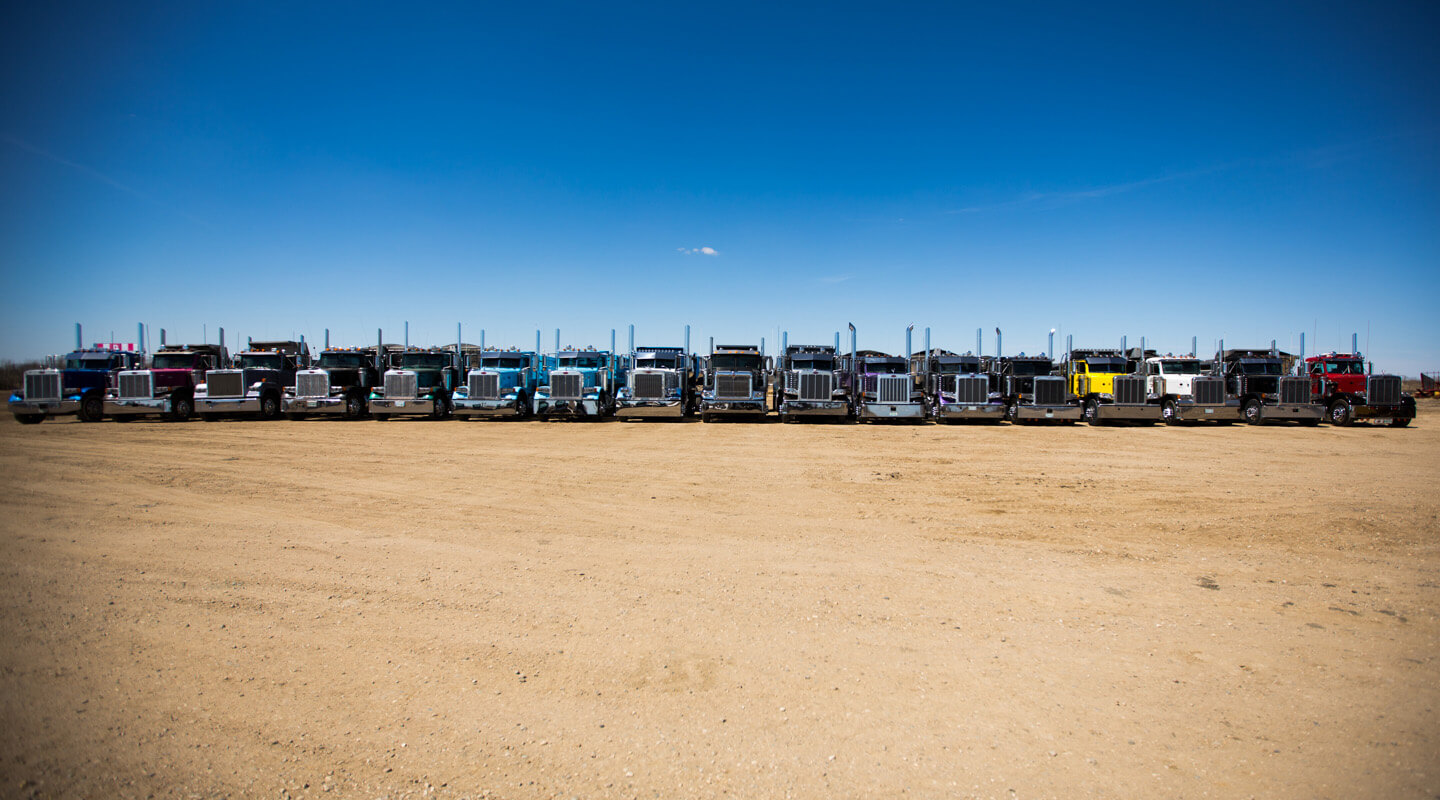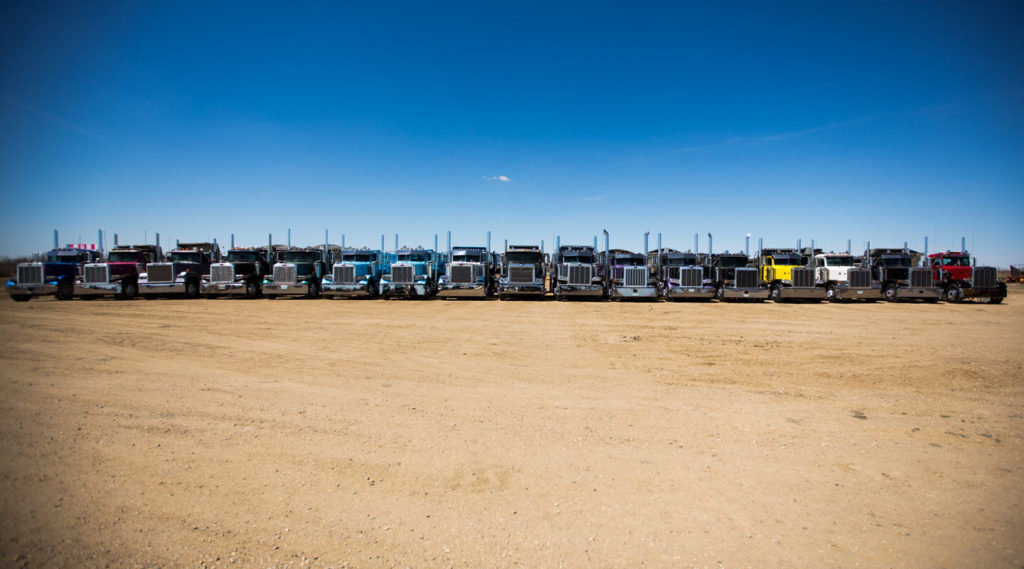 While most heavy equipment is capable of multiple functions such as excavating and demolishing, they each have their purpose in our fleet. Having a wide variety of earthmoving machines enables us to take on jobs of any size, from start to finish, without delays or needing other contractors. And since we are also a gravel company, we can even supply aggregate such as topsoil and fill dirt. So if you ever need any earthwork done, whether it's a small residential project or a large commercial one, get in touch with us for a quote.