Not many people outside of the industry know that snow removal for commercial properties are quite different from residential. As a result, they may end up hiring companies that aren't adequately equipped or staffed to handle the demanding nature of commercial sites. This article explains the differences between the two operations and what makes us excel at snow removal for commercial properties.
Snow Removal is Different for Commercial Properties
Fundamentally, the end goal is the same, whether it's to remove snow from residential or commercial sites. However, operationally and logistically, they are quite different, and it's like running two separate companies.
Residential Properties
Residential jobs require smaller, more mobile equipment, such as light trucks or skid-steers that can travel quickly between houses in residential areas. While very efficient at clearing a large amount of snow, machines such as front-end loaders and motor graders are simply not suitable for this. Another essential part of the operation is route planning, which reduces travel time and fuel usage.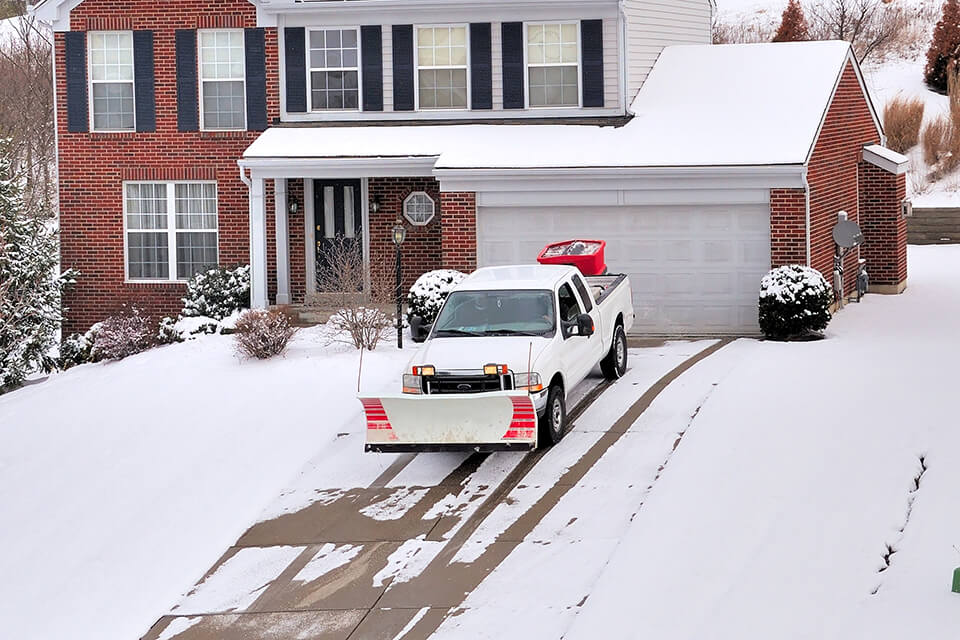 Commercial Properties & Large Residences
On the other hand, commercial properties are usually more spacious and require heavier-duty equipment and a larger team to attend. The risk for slip and fall is also much greater than that of residential properties due to the amount of traffic – staff, clients, and suppliers, going through them. So for businesses, snow removal is about managing liabilities and being compliant with bylaws as well. There is a lot more planning and documentation involved. For that reason, snow removal contractors that can handle commercial properties usually have higher safety standards and insurance coverage.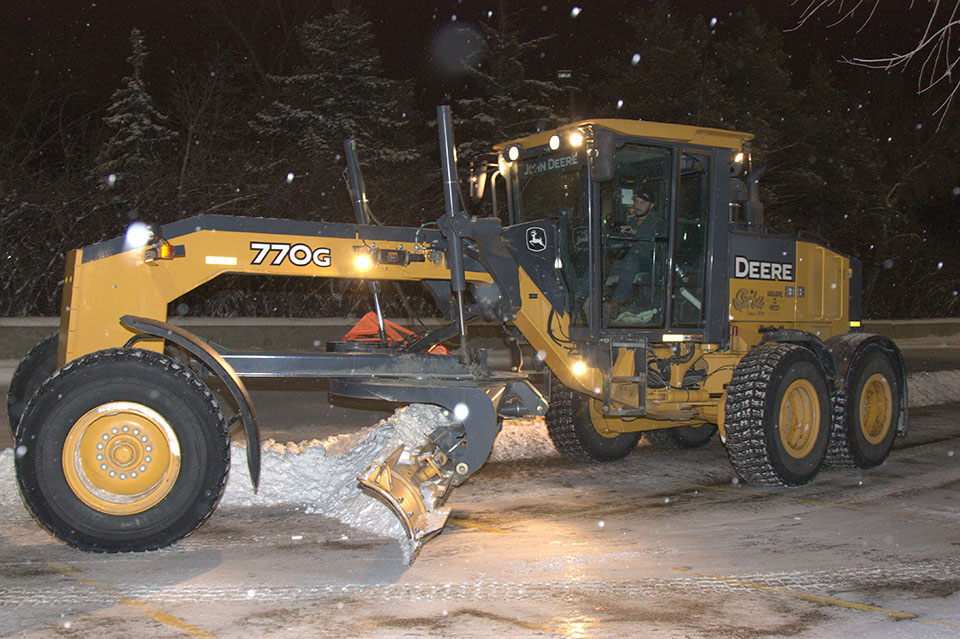 Another difference is that residential clients can usually wait while businesses cannot. Failure to make the property accessible to staff, customers, and delivery vehicles equates to lost business and delay, which costs money. Therefore, snow removal contractors for commercial properties will need the resources and capacity to operate around the clock during severe Saskatchewan storms.
Fleet Size & Variety Matter
As you can see, residential and commercial snow removal are two different operations. Not only can we do both, but we also excel at the latter because we have the fleet capability, staffing level, and expertise. When our competitors are backlogged during heavy snowfalls, we would still be able to get to our clients reasonably quickly in most cases. In contrast, if a company does only or primarily residential work, it's an indication that it's not sizeable enough to take on commercial jobs or many clients.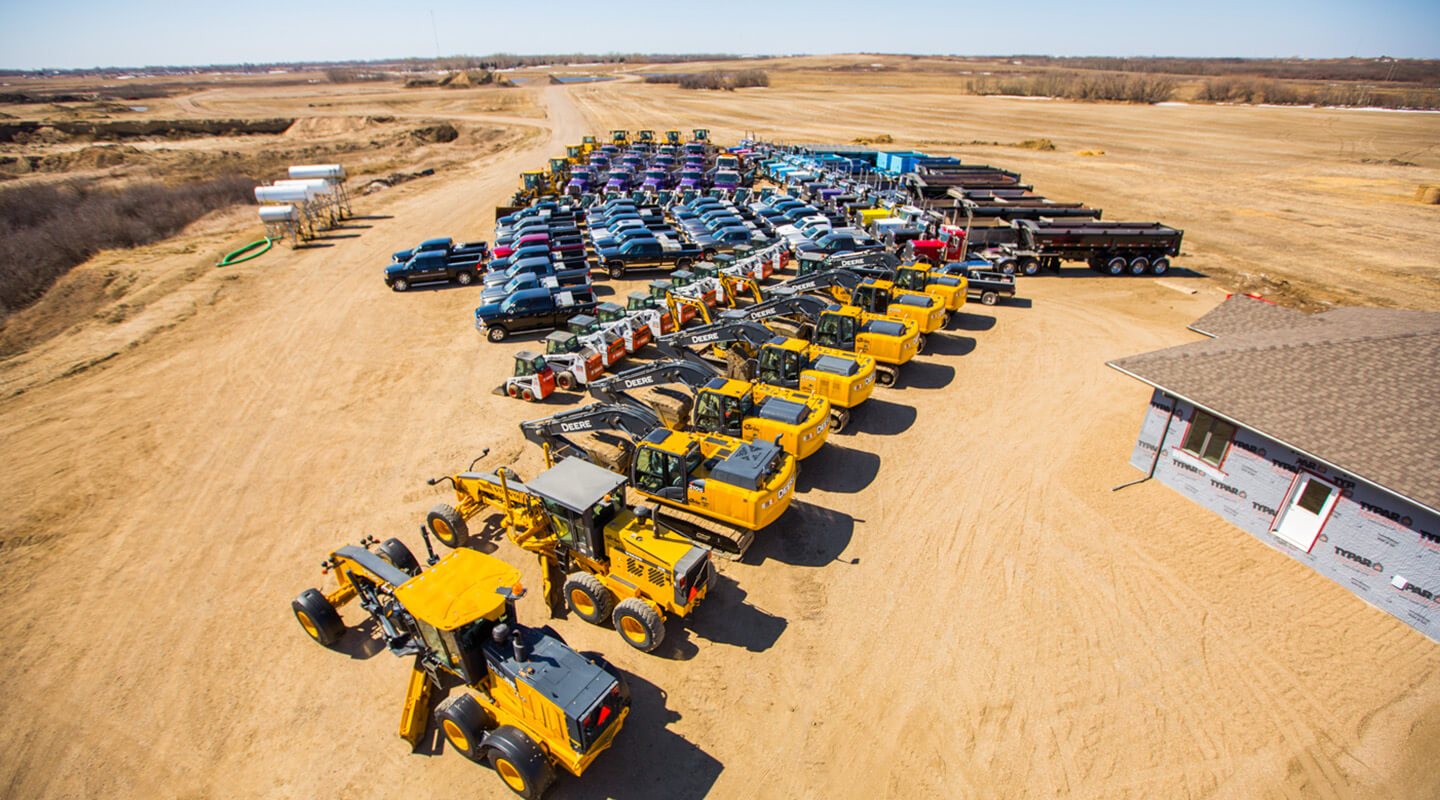 Here at Serbu, we specialize in snow & ice management and have served our community for over 40 years. If you own or manage commercial properties or large residences like acreages and farms, consider hiring us for snow removal. Just contact us using the button below; we'll evaluate your site and provide an estimate.