Whether it's to excavate for a foundation, landscaping, an in-ground pool, or irrigation system, digging is digging. With tutorials widely available online, it may be tempting to take on an excavation project yourself. But before you pick up a shovel or attempt to learn how to operate an excavator on YouTube, allow us to explain why hiring an excavating company may be a better option for your project.
Project Size & Complexity
If the area you intend to dig out is small and shallow, you can certainly attempt the project yourself with a shovel. In optimal conditions, excavating a cubic yard of soil may only take several hours of manual labour. However, that could quickly turn into days due to hard soil, lousy weather, or encountering rocks and roots in the soil. In comparison, heavy equipment would be able to do the same amount of work in minutes or seconds depending on the machine, without breaking a sweat. Workload aside, project complexity is another thing to consider. Therefore, unless the job is small and relatively simple, consider hiring a professional excavating company.
Equipment & Operator
While nothing stops you from renting a skid-steer or excavator, whatever you rent may not be suitable for all types of work involved in your project. For example, an excavator is very efficient at digging but not hauling materials away. A skid-steer is good at that, but not at digging. A sizeable excavating company like us has a wide range of heavy equipment capable of taking on jobs of all types and sizes. And just because it doesn't require a license to operate a bobcat in some jurisdictions doesn't mean one should without training or experience.
On the other hand, an excavating company has experienced operators that can operate heavy equipment safely, foresee potential issues, and deal with surprises as they arise. They would also know if a permit is required and help you obtain it. Compared with renting your equipment, you're paying by the job, not by the hour plus delivery, fuel, and insurance.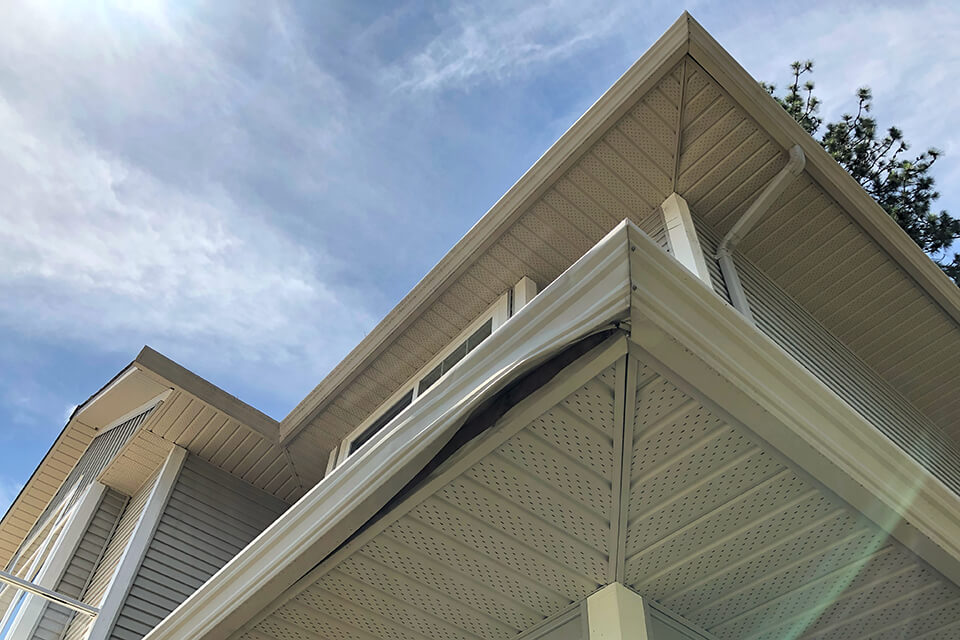 Transfer Risks to Excavating Company
Excavating is dangerous and could sometimes deadly, especially the deeper you dig. For details, check out our article on safety hazards related to excavation and trenching. Safety risks aside, there are also risks of property damage, not just to yours, but also those that belong to your neighbours and utility companies. Chances are your homeowner's insurance policy won't cover any of it due to you digging. Hiring a reputable excavating company can reduce the risk of bodily injury and property damage; additionally, it also transfers the responsibility to them and their commercial insurance policy.
Cleanup & Disposal
Removing material from the ground is rarely the last step of any job. In most cases, removed materials need to be hauled away, and the site needs to be cleaned up. An experienced excavating company would be able to get the job done without disturbing surrounding areas, properly dispose of unwanted materials, debris, and clean up the site before leaving.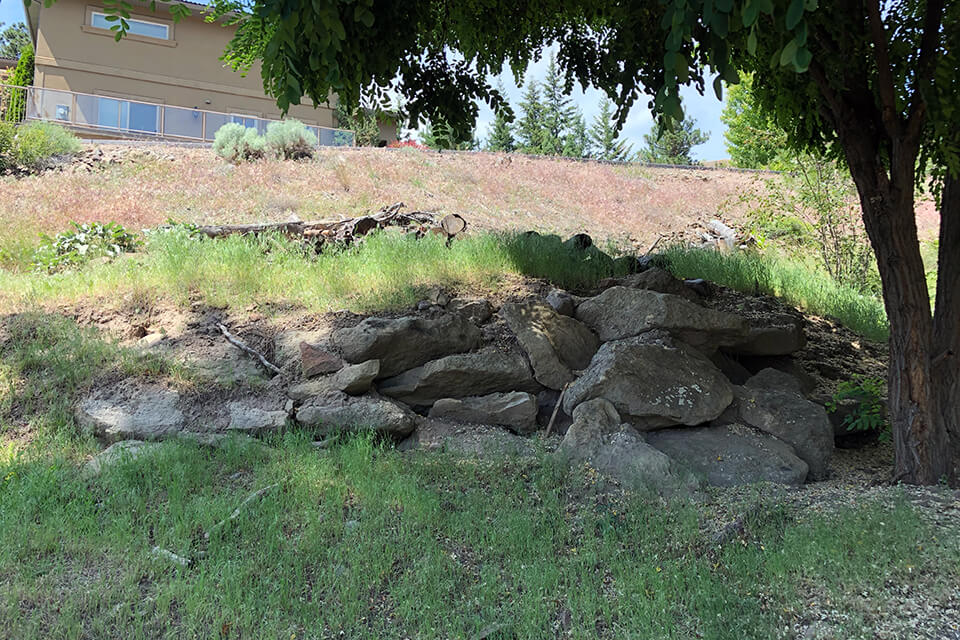 When to Hire an Excavating Company
Before you take on your next excavation project, consider the job size, complexity, equipment required, risks involved, and how much cleanup is needed. If the job is relatively small and straightforward, you could certainly manage it yourself. However, if you feel stressed or overwhelmed at any point during the planning process, consider hiring an excavation services provider like us instead. We can get it done much more efficiently, safely, precisely with minimal disturbance to your property and neighbours.