The most common type of basement excavation we do is for new homes and buildings. Basically, we dig out a cavity to install a six to eight ft. tall basement, and trench for sewage and utility lines. Occasionally, we take on basement addition projects, which is a great way to add living spaces to existing homes. There are plenty of reasons for wanting a bigger home. Perhaps you have a growing family, want an extra guest room, a suite for in-laws or extra income; or perhaps you just want a home theatre or man-cave. No matter what the reason is, it's almost always more convenient to have more space. In this article, we discuss how to excavate a basement addition, and why you might consider doing so versus moving to a larger home.
The Case for Basement Addition
Although moving seems to be the most straight forward option, it might not always be viable. The costs, stress and unknowns associated with buying, selling properties as well as moving could be overwhelming. Depending on the market you're in, it might be more economical to hire a basement excavation contractor to expand your existing basement or crawl space. For example, selling a $2 million home in Vancouver would cost $95,000 in just realtor fee. Plus, buying takes time especially if you need to sell your current home first. Another reason why you might consider a basement addition instead, is you simply don't want to move. Perhaps you just love the location, or you already renovated the house to the exact way you want.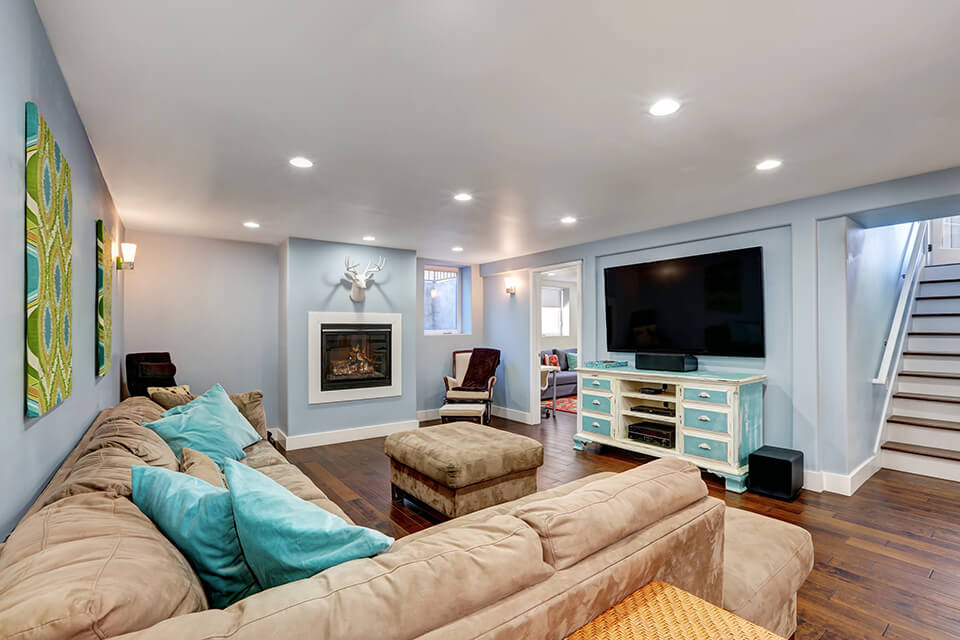 Types of Basement Excavation
There are two ways to excavate a bigger basement, one is to dig out, the other is to dig down. If you have extra space on your lot, consider expanding your basement horizontally to increase the actual square footage of the home. By doing so, you can also build on top of the basement addition, thus doubling the extra space. That space can be used for a home addition or garage. An excavation company like us can dig out the area adjacent to your basement with heavy equipment and demolish a small part of the existing wall to connect the two spaces.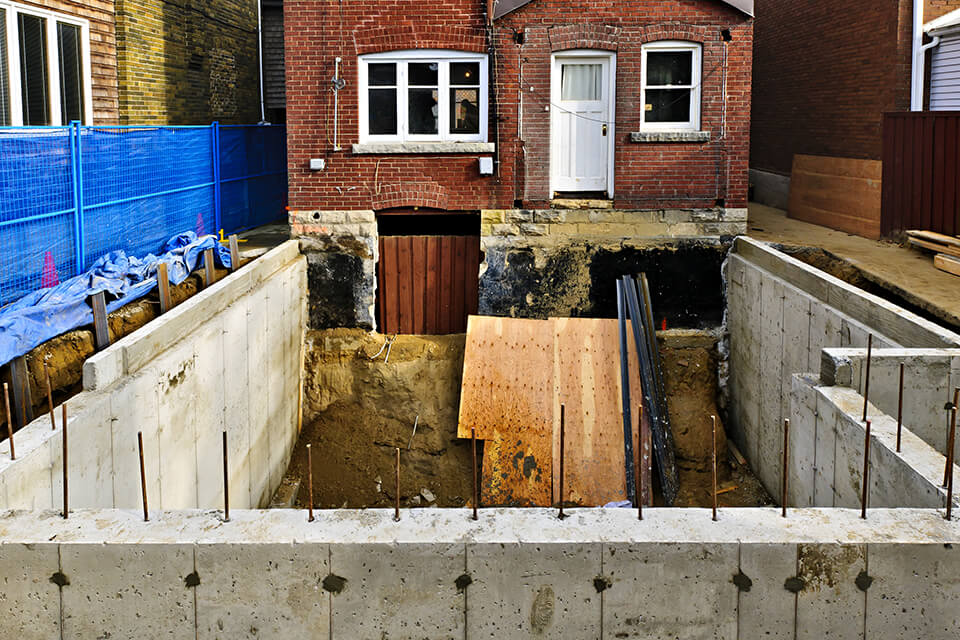 When digging outward isn't an option, considering digging down. You won't gain any square footage, but you will reclaim some unusable space. Lowering a crawl space makes it into a functional basement, and lowering a low-ceiling basement makes it more comfortable for the occupants. One method for lowering an existing space is called underpinning, the other is called benching. With benching, you will lose some space around the perimeter. Since our heavy equipment won't be able to enter an existing building, we don't offer this kind of basement excavation. You could use a jackhammer to break up the concrete, and a conveyer belt to remove the debris, but most of it requires manual labour.
Planning Ahead is Key
No matter which way you choose to expand your basement, digging around the foundation requires thorough planning and expertise. There are also many other things you need to consider:
You most likely need a permit and a structural engineer.
Is the original foundation up to code and how much weight can it bear?
Have you planned for enough windows, doors, and natural light?
How will the addition connect to your existing space? Do you need to build a staircase, and should it be inside or outside the house?
Is the basement protected from flooding? Are there sufficient drainage systems? How deep is the water table?
Are utility lines in the way?
While this is not a comprehensive list, it shows why it's important to hire qualified professionals unless you're a structural engineer or experienced contractor yourself. Here at Serbu, we have decades of experience and safety record in basement excavation. If you're looking to maximize your living space, we'd love to help you build the new basement of your dreams.